William Christopher Macdonald founds his tobacco company in 1858. First situated west of the city on Water Street, Macdonald moves his factory to Ontario Street in 1876. The building is partially destroyed by a fire in 1895. It is quickly reconstructed and the 1,500 workers return to work. The factory undergoes significant expansion in the 20th century and produces cigarettes to this day.
William C. Macdonald makes use of certain fiscal advantages to establish himself at the city limits, near the town of Hochelaga. His new factory includes a tower fitted with a clock on four sides. Time becomes a significant element in the world of industrial production.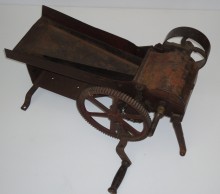 The tobacco received at the factory must go through certain operations before it can be transformed into cigarettes. Before mechanization, various manual tools are used.
Macdonald Tobacco is known primarily for its chewing tobacco and smoking tobacco. It's not until 1922 that the company begins to make cigarettes.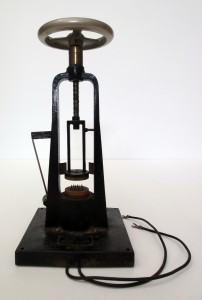 Tobacco leaves are dried before being transformed. It's possible to measure the humidity ratio by inserting the leaves into a device fitted with small sensors that penetrate the tobacco.
British Consols is long one of the company's most popular brands.
The company offers a Scottish blend to its clientele, to pay homage to the origins of founder William C. Macdonald.
Export is a brand that continues to be marketed to this day, by the company JTI-Macdonald.
Unionism plays an important part in the life of Macdonald Tobacco. The Tobacco Workers International Union, Local 235, represents company employees from 1942.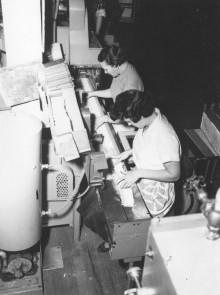 There are many women working at Macdonald Tobacco.
Organized recreational activities play an important part in the life of the company. Hockey and softball teams wear the colours of famous company brands and play friendly games.